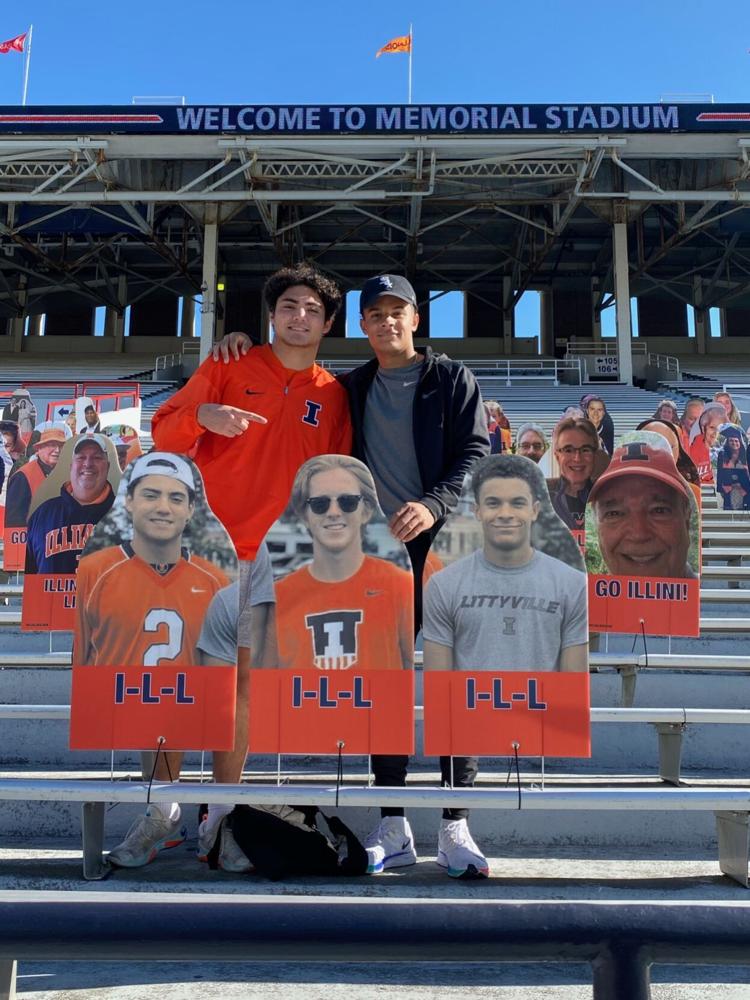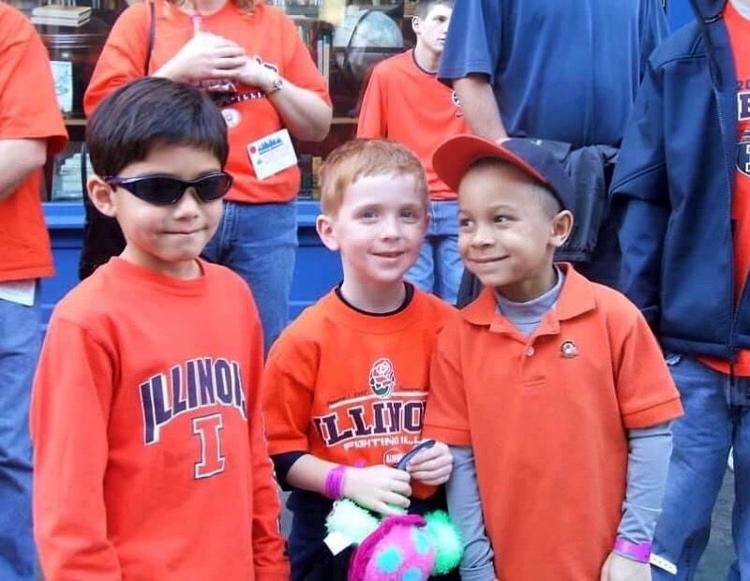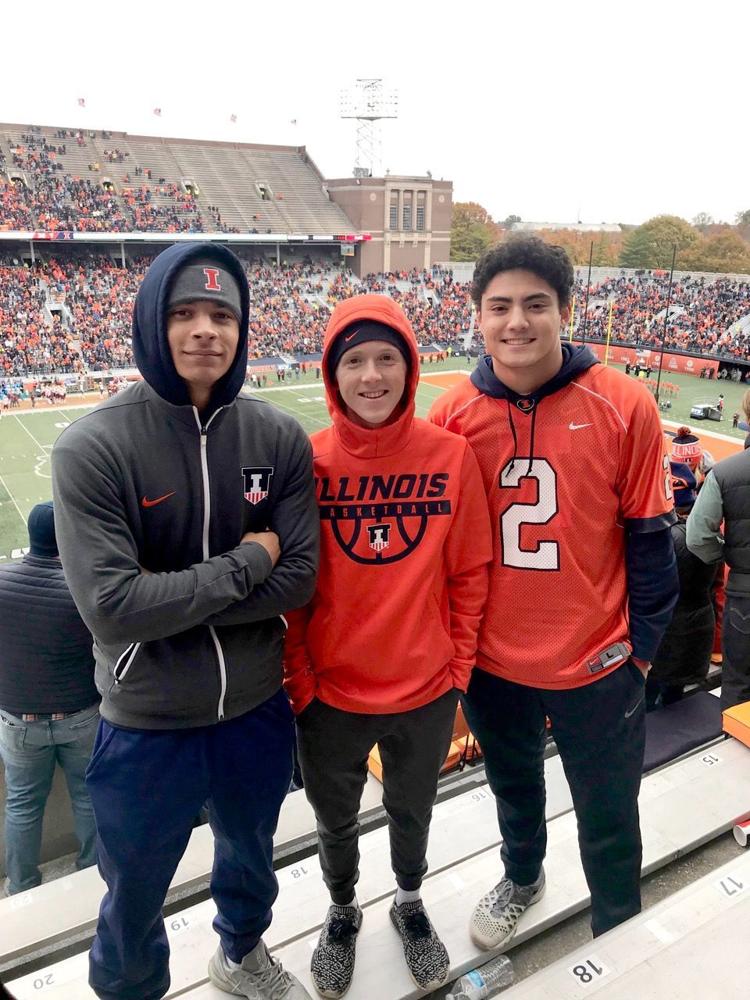 From kindergarten on, Champaign's Drew Adams, Nik Johnson and Connor Milton attended almost every Illinois home football game together.
The 2020 Central High grads were there again Saturday — in the form of cutouts ordered by Drew's mom, Prudence.
"I thought it'd be special that the three boys could still sit together and watch the game," she said.
It's been five months since Drew, 18, died when the canoe he was in capsized on a lake in Wisconsin. He is buried at Roselawn Cemetery, family and friends gathering there during the UI's home opener where they could see the scoreboard and hear the sounds coming from nearby Memorial Stadium.
"It was hard," Prudence said, "but it was like watching the game with Drew."
A scholarship created by Drew's friends at Central — to be awarded for the first time in May — continues to receive community support, with more than $37,000 raised (visit news-gazette.com for information on how to contribute).
Nik and Connor are freshmen at Illinois. On Saturday morning, they visited Memorial Stadium for their first close-up look at the cutouts.
"It made me smile," Prudence said. "Those three boys have an amazing bond."
Those who wish to donate to the memorial scholarship fund can visit this website. Once there, click on "Specific Programs," then "Scholarships," then "Student Scholarships and Awards" and then "Drew Adams Memorial Scholarship." Donations also can be mailed to CUSF at PO Box 1166, Champaign, IL, 61824, with "Drew Adams" in the check's memo line.